A celebration of the fifth wonder of Valentino. This design was worn by the Doctor on the lap of honor at the 2003 Grand Prix in Malaysia, to celebrate the five world titles achieved thanks to GP triumph. It was the ninth of a triumphant season with an advantage of almost 100 points over his nearest rival. Valentino's usual number 46 is replaced here by a 1, to symbolize his fifth championship in first place, in a brand-new "tribal" edition of the unmistakable Soleluna (sun and moon).

This graphic had never appeared on a production helmet and was never worn again, until now, on the most advanced helmet in the world, the PISTA GP RR.

Only 2,003 of these replica helmets will be produced.

Shop Now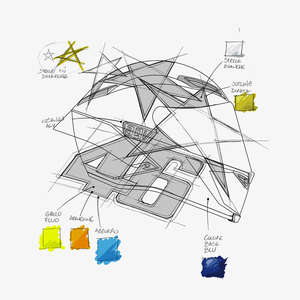 Five world-championship stars
On the night-blue background (later revived with Yamaha) sit five white and gold stars, representing the five world championships Valentino has won since 2003.
Shop Now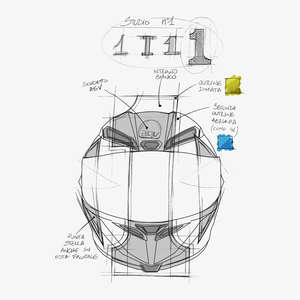 Number 1
For once, the iconic 46 is replaced by a 1, to symbolize the champion from Tavullia's first-place domination in the world championship.
Shop Now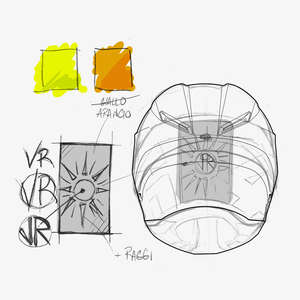 Soleluna (Sun And Moon)
One of the Doctor's trademarks, in a never-before-seen "tribal" version much loved by the man himself, who calls it one of his favorite designs of all time.
Shop Now