Valentino's creativity really shines through with these unique graphics, inspired by the famous Dash slogan and dedicated to his incredible 2004 season win, his first title at the MotoGP™ with the Yamaha M1 and his sixth in all.

Used only during winter testing, never in a race, the livery is a tribute to the strength with which the Doctor secured the world title, against all odds, and to the spirit with which he entered the homes (and hearts) of his fans, becoming one of the family, known and loved around the world.

A livery never worn since and never before reproduced on a production helmet.
Now featuring on the world's most cutting-edge helmet, the AGV PISTA GP RR.

The replica helmet will be produced as a limited edition of just 2005 units.

Shop Now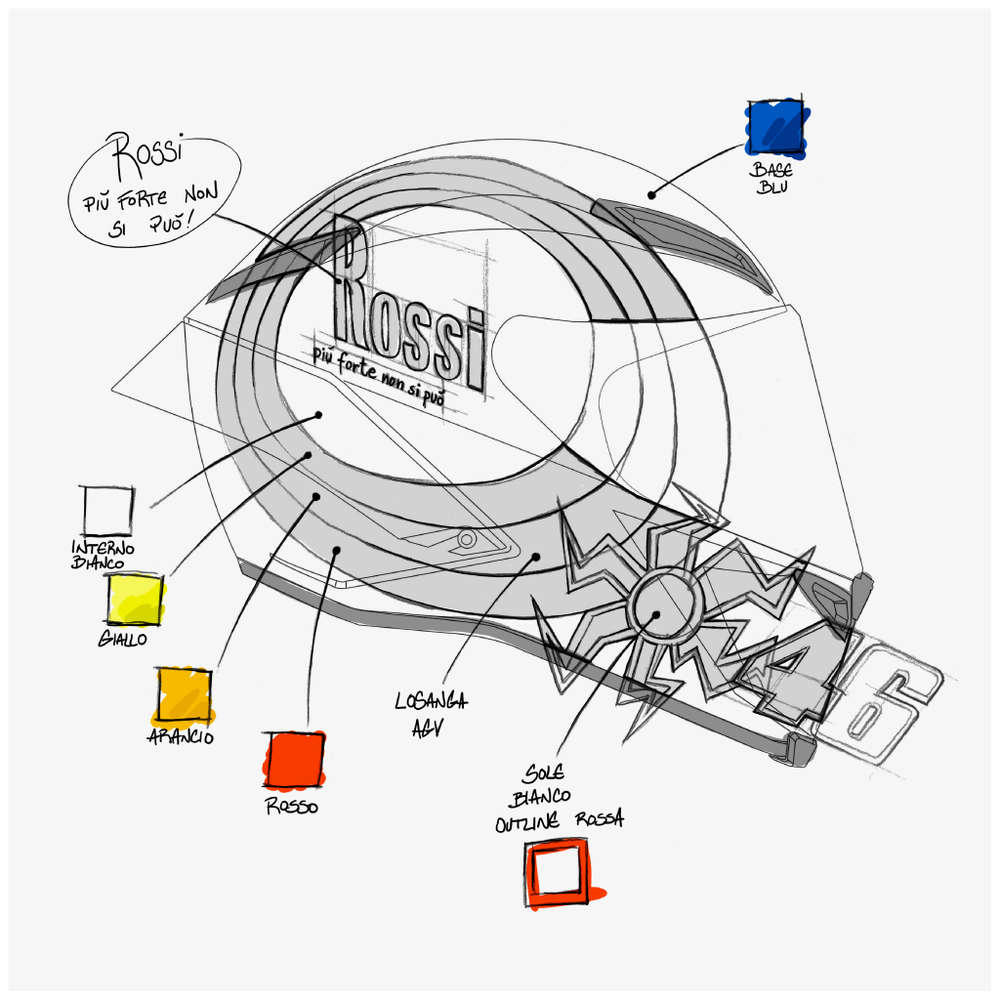 Nothing stronger
Inspired by the Italian slogan for the well-known washing powder brand, it expresses Vale's invincibility on the track. 'Più forte non si può' (nothing stronger).
Shop Now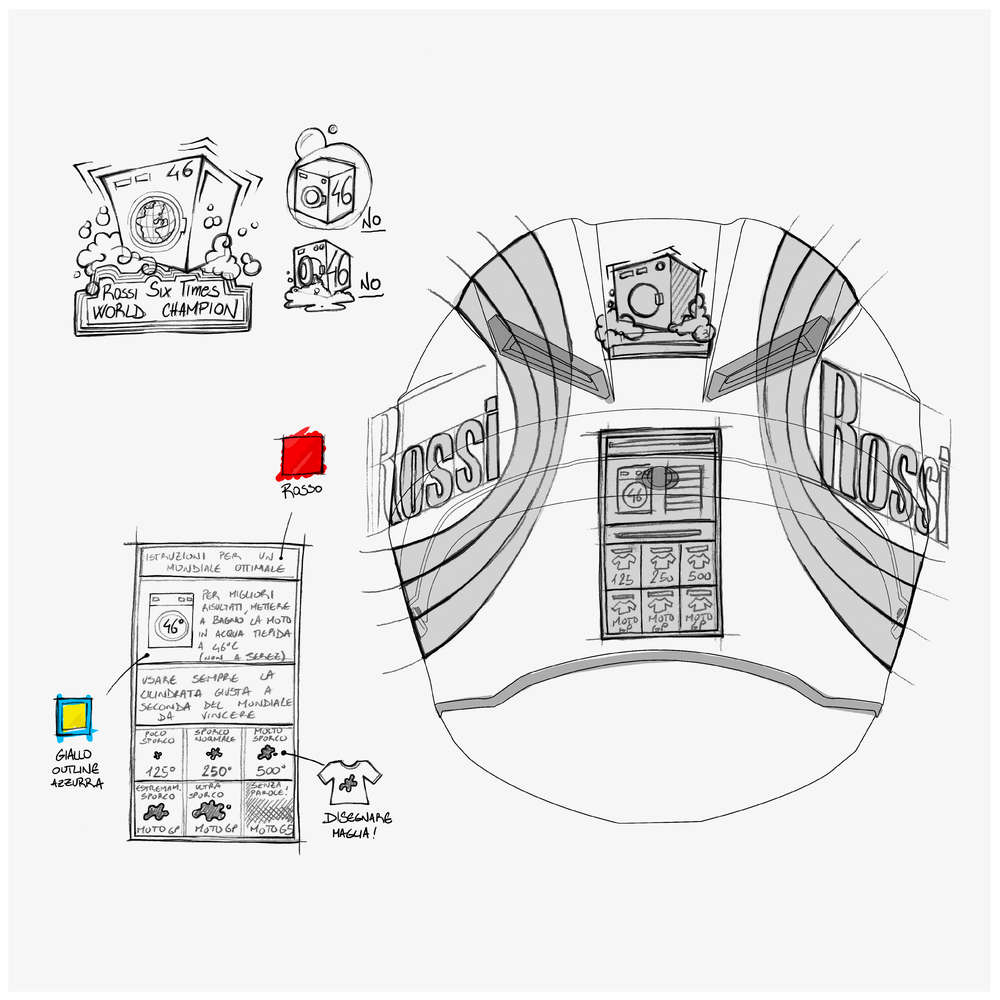 Winning instructions
Every garment has its own washing instructions, just as every race comes with its own set of challenges.
Shop Now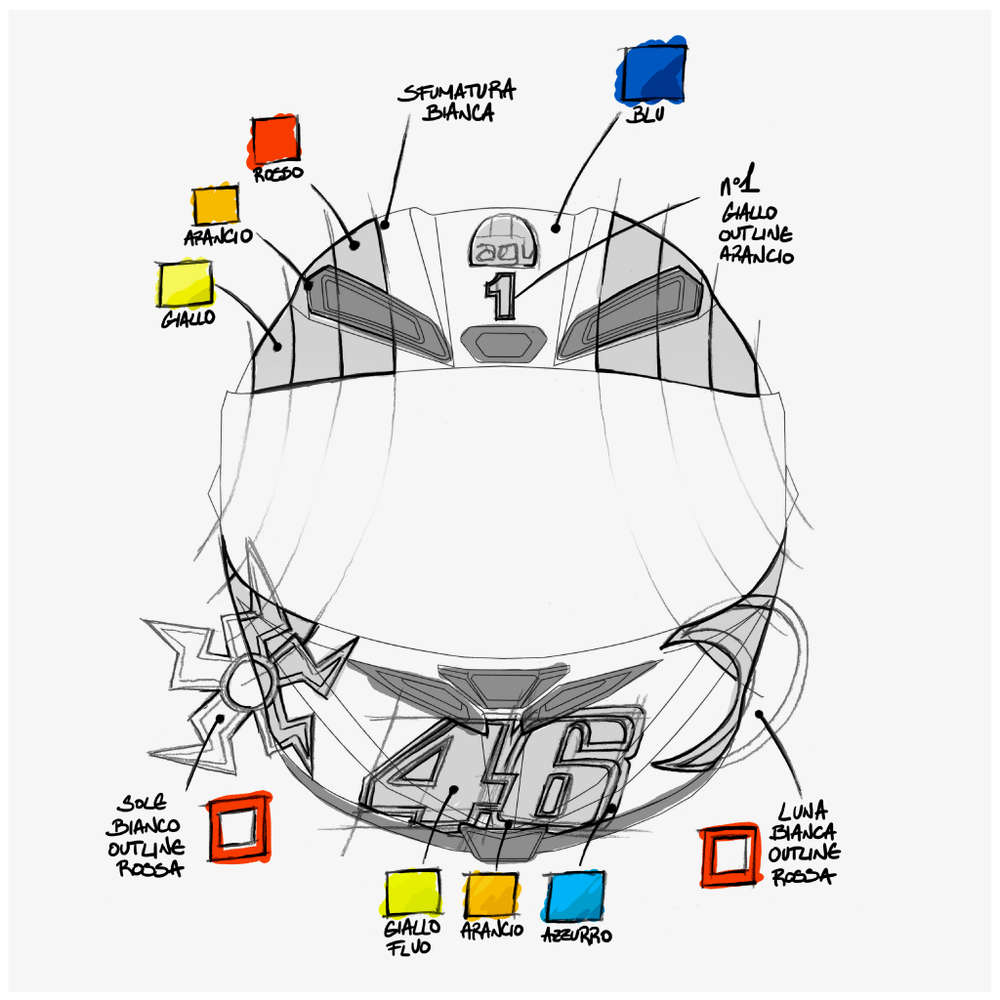 Champion's numbers
The Doctor's irreplaceable number 46, alongside the ever present Soleluna symbols, is topped with the number 1, representative of his sixth world title.
Shop Now