K3 E2206 - ROSSI WINTER TEST 2019
K3 E2206 - ROSSI WINTER TEST 2019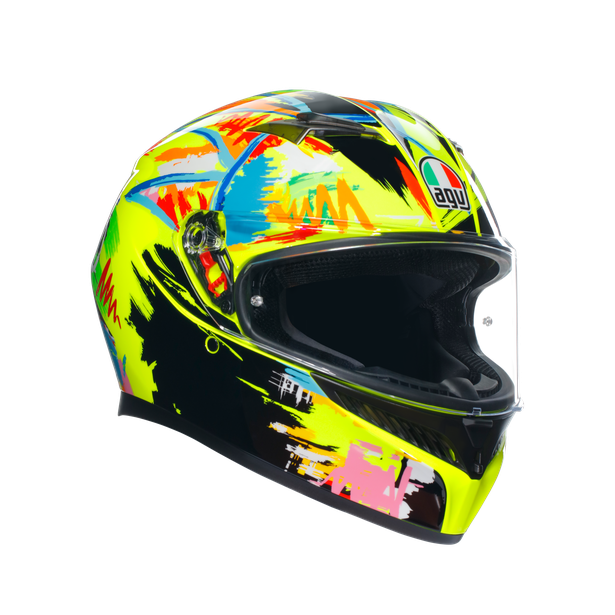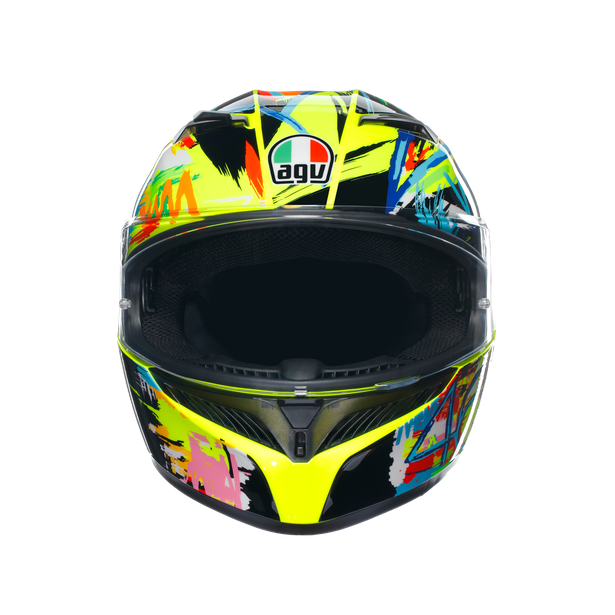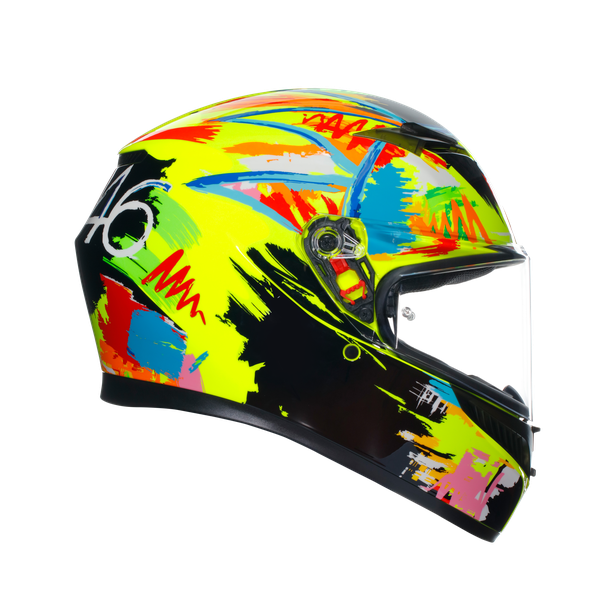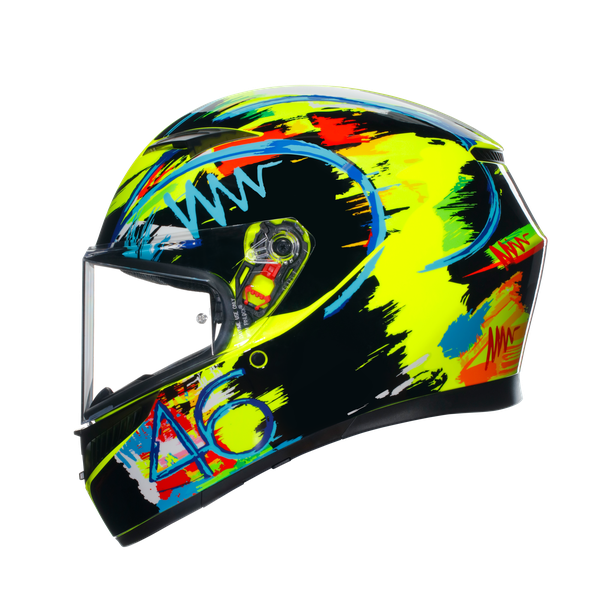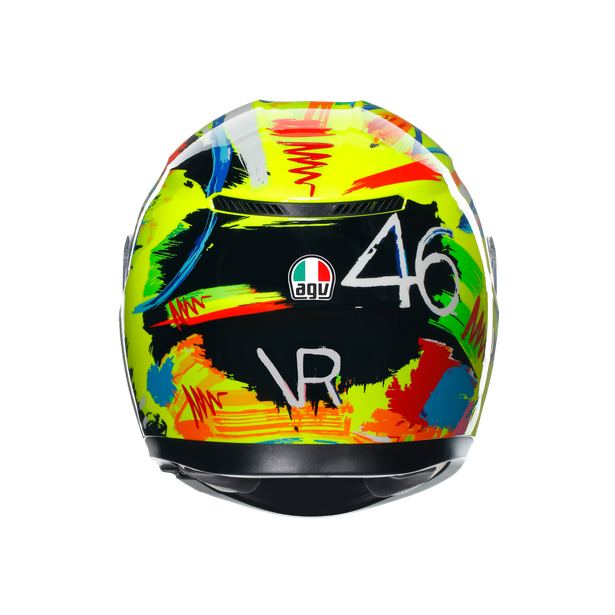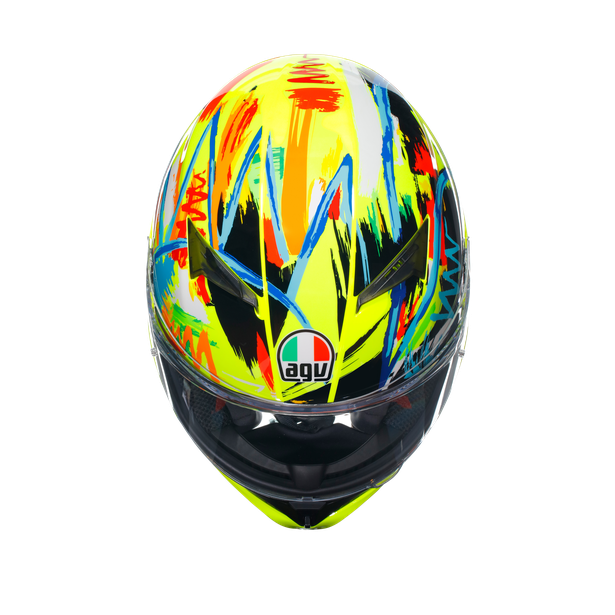 The iconic AGV full-face road helmet, versatile and safe, suited to any riding style, with built-in sun visor.
Read more
BACK
An AGV icon, evolving towards perfection. K3 is AGV's full-face road helmet that takes all the characteristics of a versatile, safe helmet to outstanding levels.

It offers safety for all, at the highest levels – the shell made of high-resistance thermoplastic material, the multi-density EPS and the details such as the collarbone-protection profile and the protective visor allow K3 to obtain the strict ECE22.06 homologation. Due to the AGV Extreme Safety construction protocol, K3 meets the requirements of the most recent international standards and then some.

Its strength lies in its versatility. K3 is designed to put in its best performance in all situations. The built-in sun visor, which can be operated conveniently with gloves on, assists when it's too bright, and doesn't block the front ventilation when it's in the rest position. The Pinlock Max Vision antifog system guarantees maximum visibility even on the wettest and coldest days, when the temperature difference between the environment and the inside of the helmet could cause the visor to fog up dangerously. Not with K3. The Ultravision visor also guarantees a 190° horizontal field of vision, so you can see obstacles, the road and everything in front of you earlier and better. K3 is prepared for the installation of communication systems. The Eyewear Ready interior design allows you to comfortably wear your eyeglasses or sunglasses while riding.

Comfort boosts performance. The aerodynamic profile of the K3 is designed to achieve a dynamic weight of zero at a cruising speed of 130 km/h. It means lower weight and less strain on the neck muscles, for maximum concentration on riding. The interiors, made of 2DRY material with rapid absorption of sweat and moisture, can be customized, to personalize the fit to the full and maximize how comfortable it feels. The ventilation achieves maximum efficiency through the air vents at the front and on the chin, precise and easy to operate with gloves on.

The practical micrometric steel closing system permits quick, safe adjustment of the helmet fastening.



USER MANUAL SAFETY INSTRUCTIONS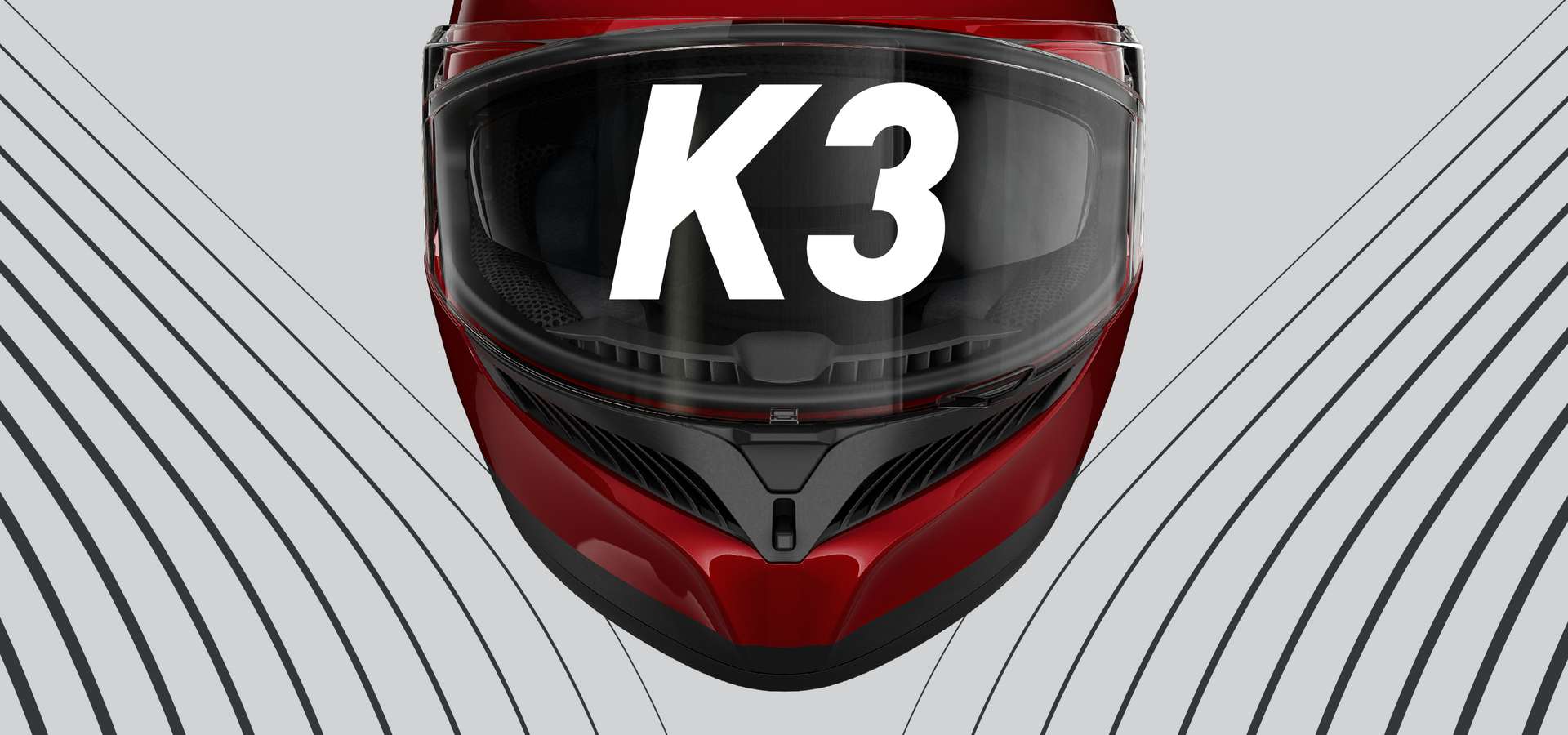 AGV K3
The iconic AGV full-face road helmet.
Superior details for the highest level of comfort and safety on any route.
SAFETY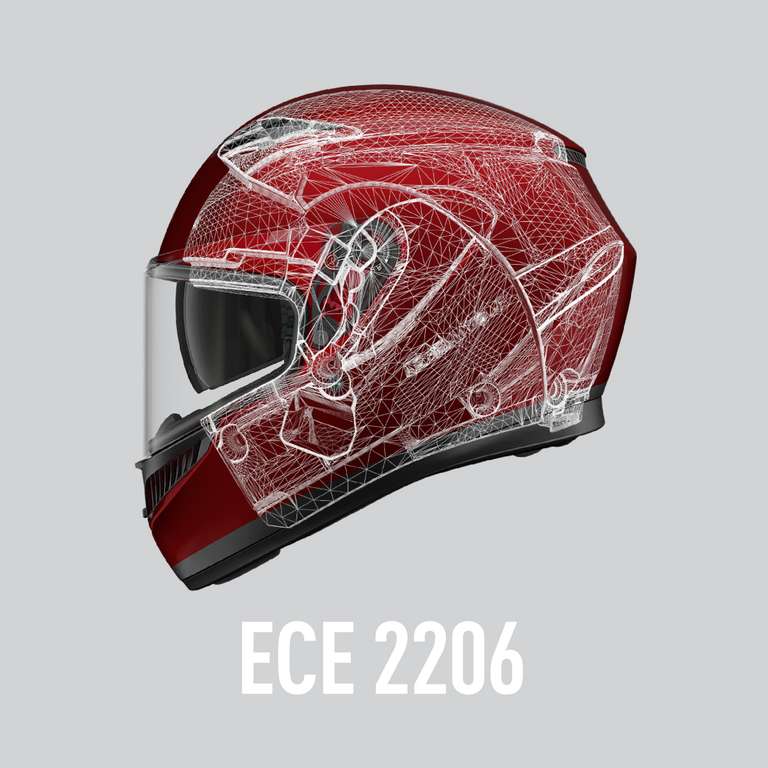 ULTRAVISION
COMFORT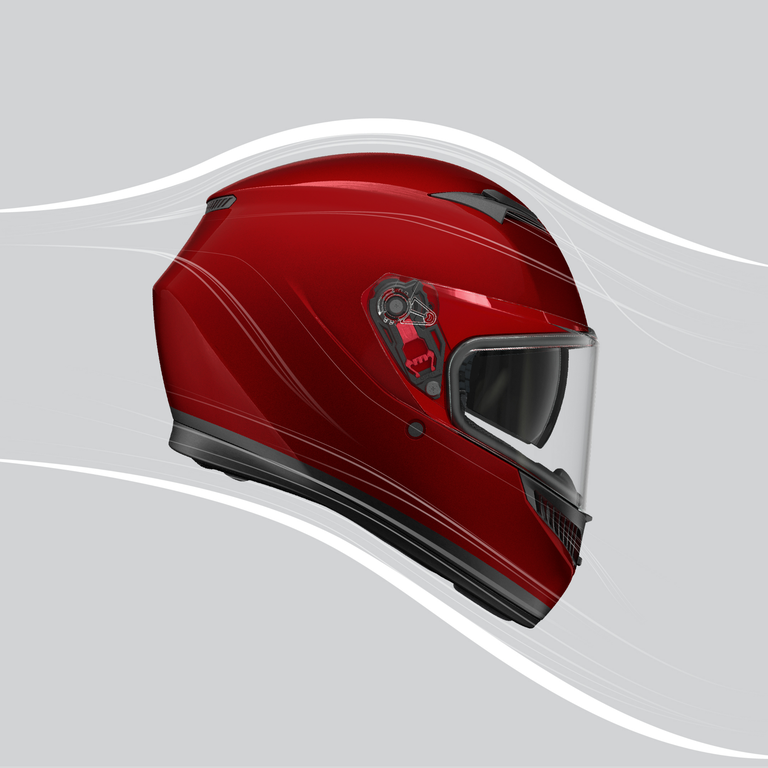 BACK
CREATE THE PERFECT OUTFIT FOR YOU
Choose carefully designed clothes and accessories that will complete your look.
BACK
Select here your preferred measurement:
PISTA GP RR, K6 S, K3, K1 S
Size
XS
S
M
L
XL
XXL
Head Circum.

53

-

54

55

-

56

57

-

58

59

-

60

61

-

62

63

-

64
HOW TO MEASURE:
HEAD CIRCUMFERENCE
The circumference of the head is measured by winding the measuring tape around the head, at the point where the head is widest, at about the midpoint on the forehead, above the eyebrows.