A new era for MotoGP™: Valentino's fourth title.

These graphics were worn by the Doctor during the 2002 Brazilian Grand Prix, which gave him his world title, in the first season astride four-stroke 990cc bikes.

The upper part, designed by Aldo Drudi, features a black and white interpretation of Valentino Rossi's Soleluna and the rainbow, encountering a hand-painted, multi-colored work of art that celebrates imagination and creativity.

The graphics were worn only once and never replicated, but are now available on the most advanced racing helmet in the world, the AGV PISTA GP RR.

Produced as a limited edition of just 2,002.

Shop Now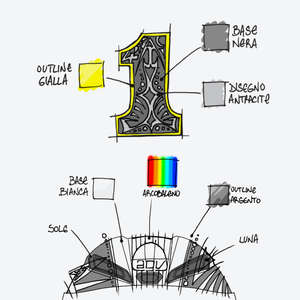 World Champion Rainbow
The colors of the rainbow meet the number 1, celebrating Vale's fourth title.
Shop Now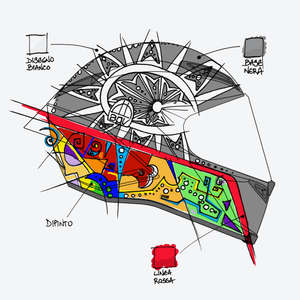 Winning Soleluna
The unmistakable sun and moon signs of the Doctor, in a new version drawn in black and white.
Shop Now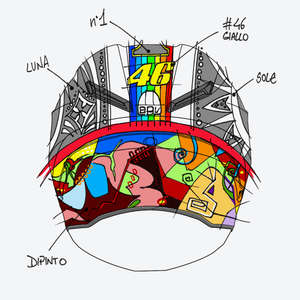 Ode to Creativity
A hand-drawn, highly detailed work of art, a celebration of Valentino's eccentricity.
Shop Now