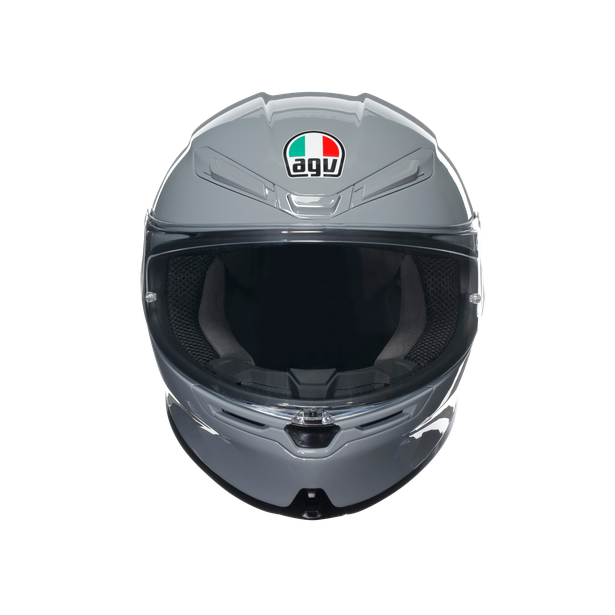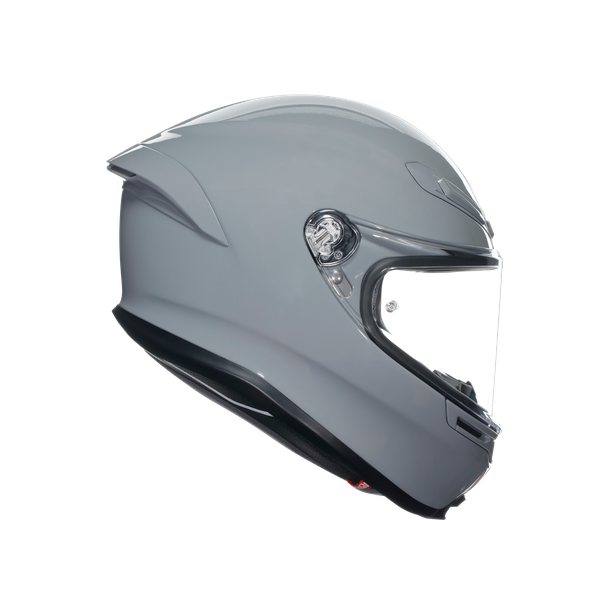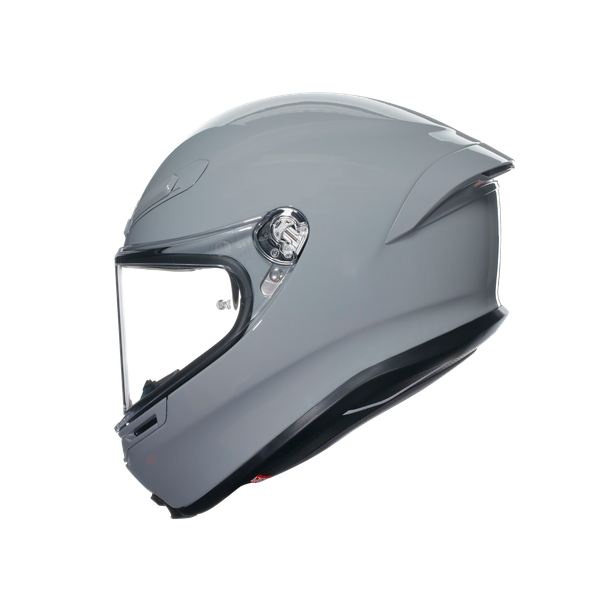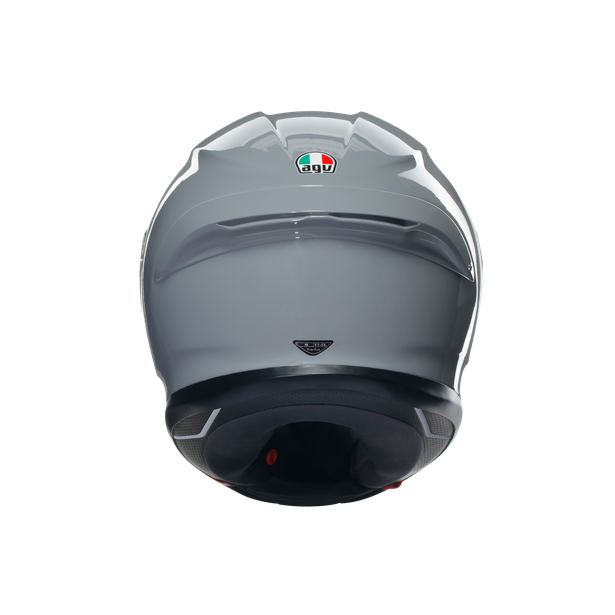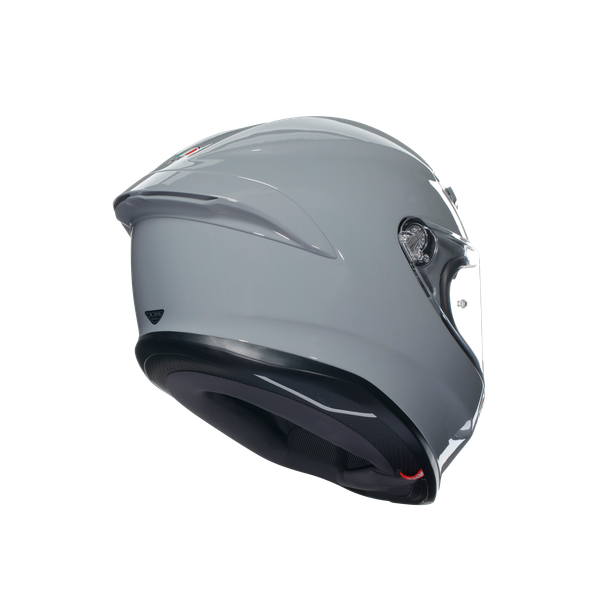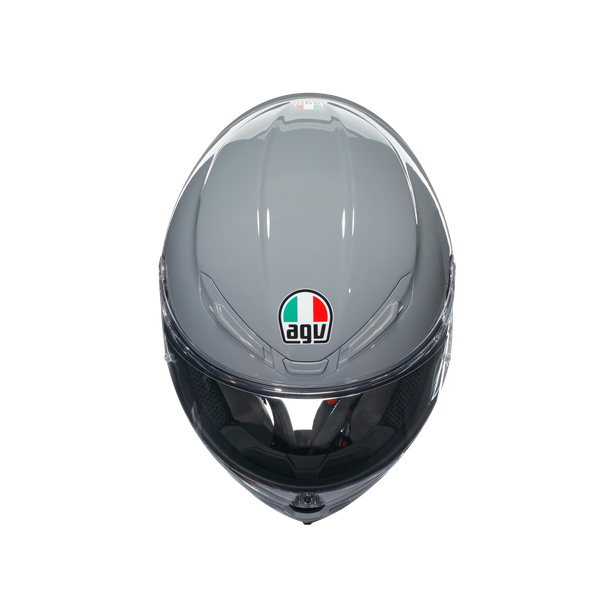 The lightest road helmet in the world, versatile and suitable for every motorcycle rider, designed with technologies developed for professional MotoGP™ riders.
Read more
BACK
All the technology developed for professional MotoGP™ riders, in a helmet that's ideal for every road use.

K6 S is the essence of versatility, developed for maximum performance. Suitable for every type of riding and all road surfaces, it incorporates the best characteristics from the sport and touring worlds and is ideal for taking on any two-wheeled challenge, from leaning into the turns on winding roads to long-range trips, by way of everyday city rides.

Its carbon and aramid fiber shell ensures the very best protective performance in its category and makes it the lightest full-face road helmet in the world. Due to the stringent AGV Extreme Safety design protocol, K6 S passes all the tests required by the strict ECE22.06 standard by a large margin, making the helmet 36% safer than the levels required by the latest road homologations.

The aerodynamic shapes developed in the wind tunnel are optimized for ideal air penetration in any riding position, making this solution perfect for riders who want the freedom to select their own riding styles, without compromise. The aerodynamic spoiler evolves to split the air and limit buffeting at cruising speeds. The superior comfort eliminate distractions and lets you focus only on the road and obstacles, throughout the journey.

The premium interiors are waterproof and ventilated. They are designed so riders can cover endless miles in total comfort with only the road ahead to focus on. The innovative air vents on the forehead and chinguard are designed for easy adjustment even when wearing gloves, which means the rider always has the right amount of ventilation. The large, comfortable interior of the chinguard is designed to take advantage of maximum ventilation with vents open.



USER MANUAL SAFETY INSTRUCTIONS


AGV K6 S
Finally, a comfortable, versatile, and safe road helmet for any use, any motorbike, and any rider thanks to the same advanced materials and innovative technology used to help world champions achieve the maximum in the most extreme conditions.
Everything you need is now combined with everything you've ever wanted.
Safety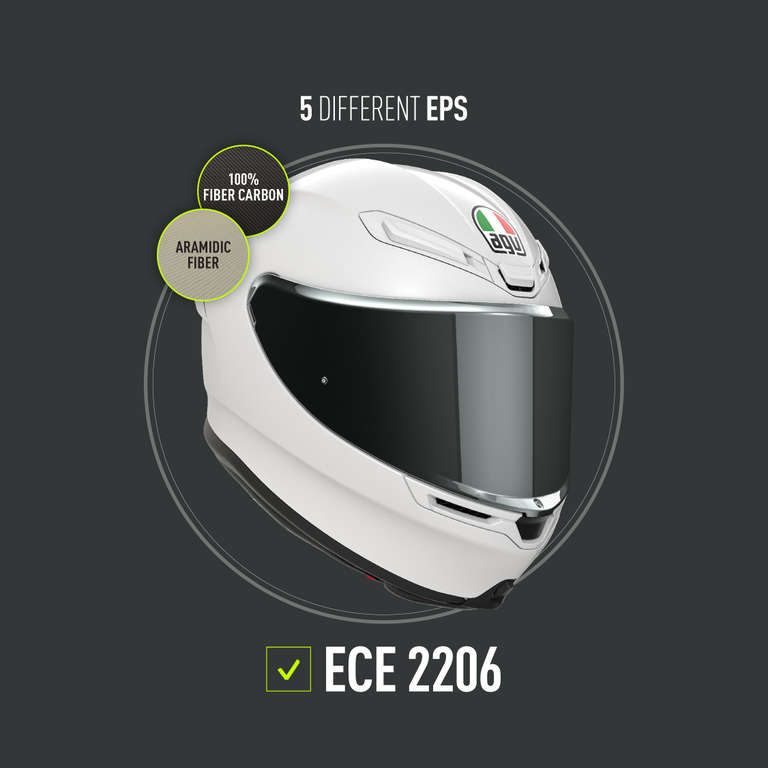 Comfort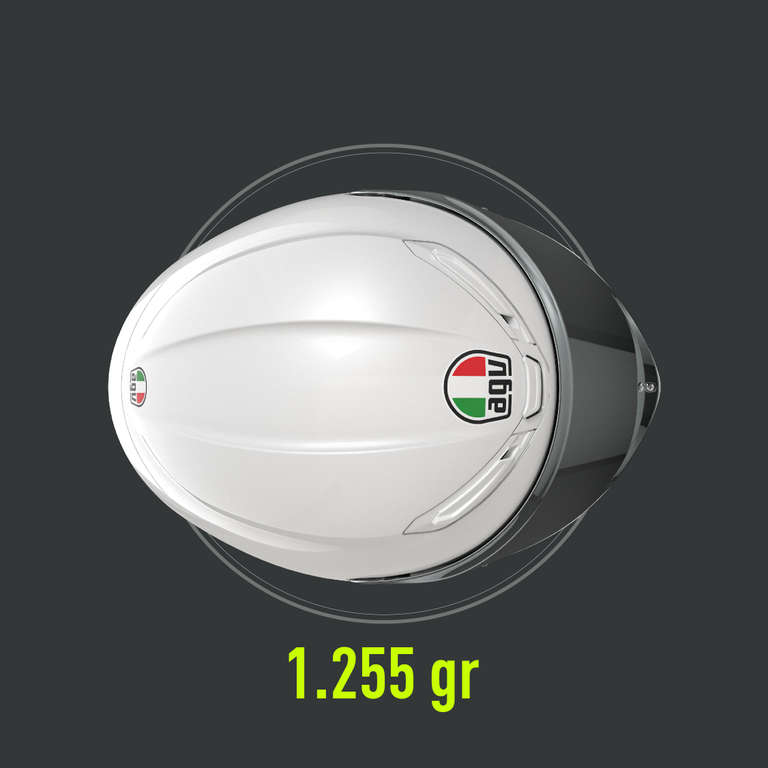 Performance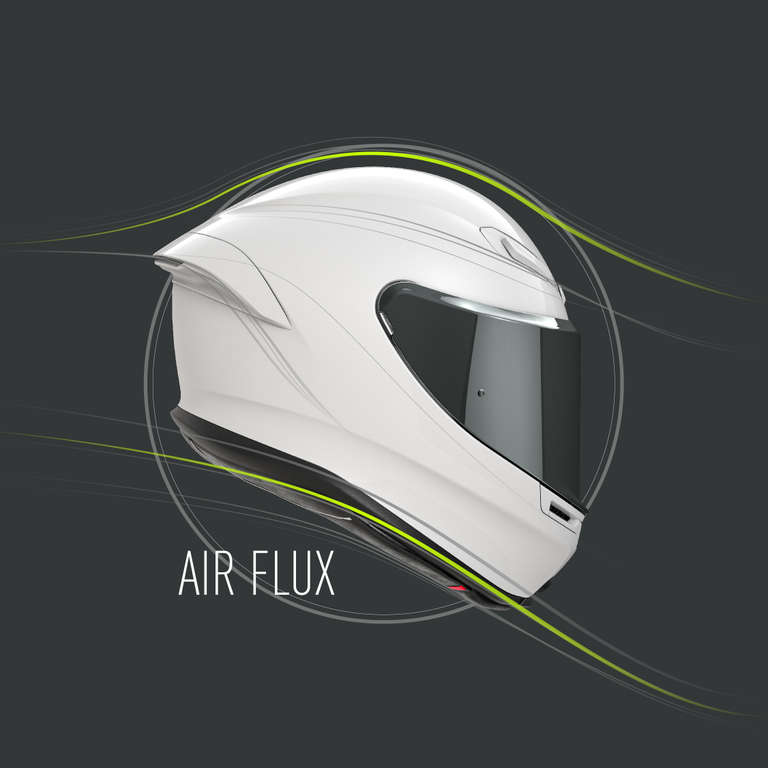 BACK
CREATE THE PERFECT OUTFIT FOR YOU
Choose carefully designed clothes and accessories that will complete your look.
BACK
Select here your preferred measurement:
PISTA GP RR, K6 S, K3, K1 S
Size
XS
S
M
L
XL
XXL
Head Circum.

53

-

54

55

-

56

57

-

58

59

-

60

61

-

62

63

-

64
HOW TO MEASURE:
HEAD CIRCUMFERENCE
The circumference of the head is measured by winding the measuring tape around the head, at the point where the head is widest, at about the midpoint on the forehead, above the eyebrows.