From touring, to dirt roads,
complete modularity
Lightness, comfort and adaptability reach the highest technological level in the AGV AX9.
Its superior modularity allows 4 different configurations, simply removing the redesigned peak and the ultra-panoramic visor.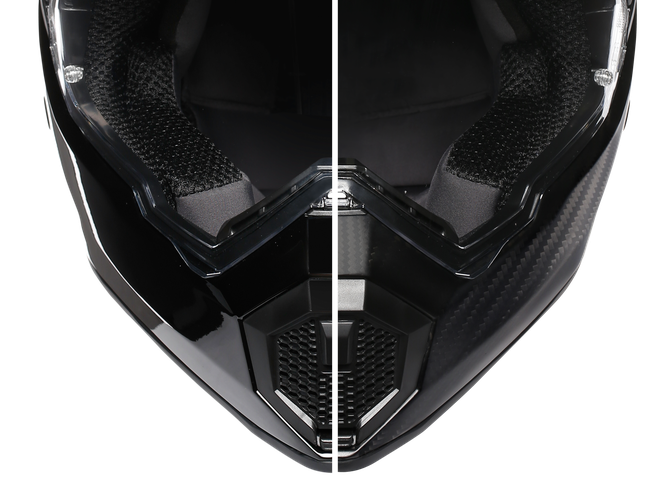 1. Shell in
carbon-aramidic fiberglass
weight: 1.445 g
2. Shell in Carbon
weight: 1.365 g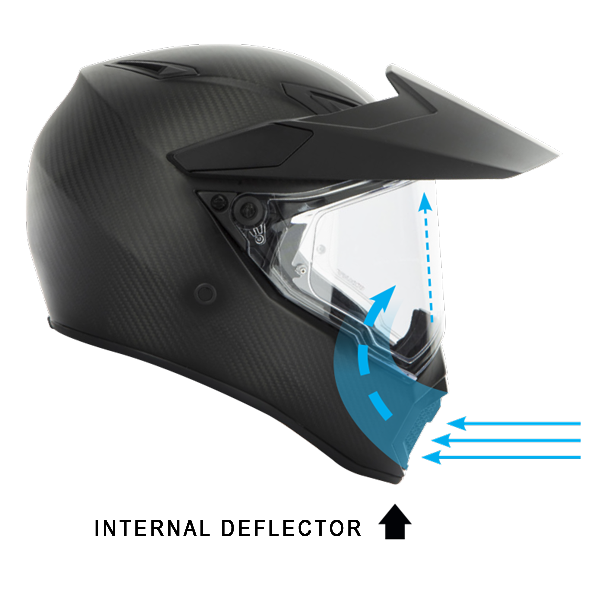 adjustable air stream
It is made from fiberglass, just like back in the day when AGV was the first to use this material in helmets. The shell is available in 3 sizes, offering optimal compactness in every size, and the weight is kept down to just 1,290 grams (European version, smallest size).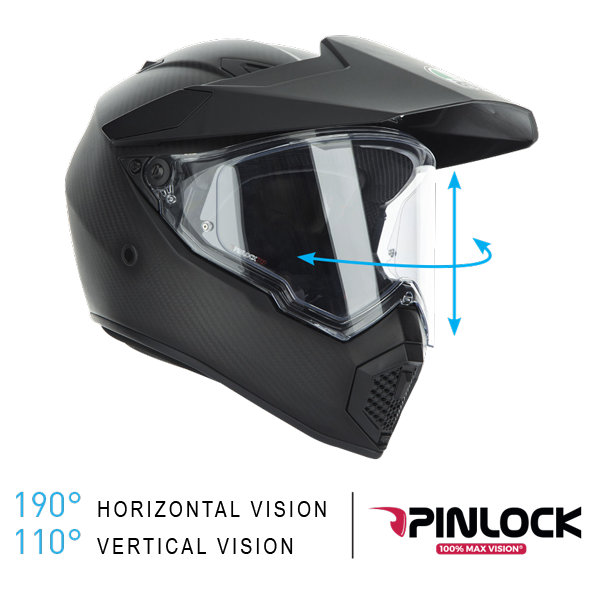 ULTRAVISION
See more through a panoramic visor with 190° peripheral and 110° vertical vision. Ride confident with a anti-scratch visor with 100% Max Vision Pinlock® anti-fog technology.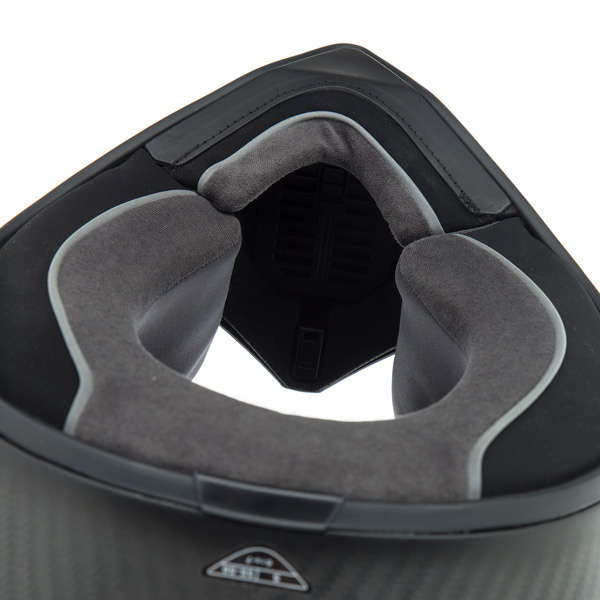 PREMIUM TOURING COMFORT
The lightweight construction of the Carbon+Aramid+Glass fiber shell provides AGV highest safety standards, while premium interiors are water resistant and extremely comfortable.