Historic shapes and colors meet modern design. The Legends helmets immortalize riders and achievements that will never be forgotten. Comfort, protection and ventilation are key elements of these helmets that meet today's highest standards. The X3000 carries Agostini's signature and includes the contoured chin piece just as he liked it so that he could lean right up against the gas tank. It also features a dual button visor that can be opened with the left hand alone.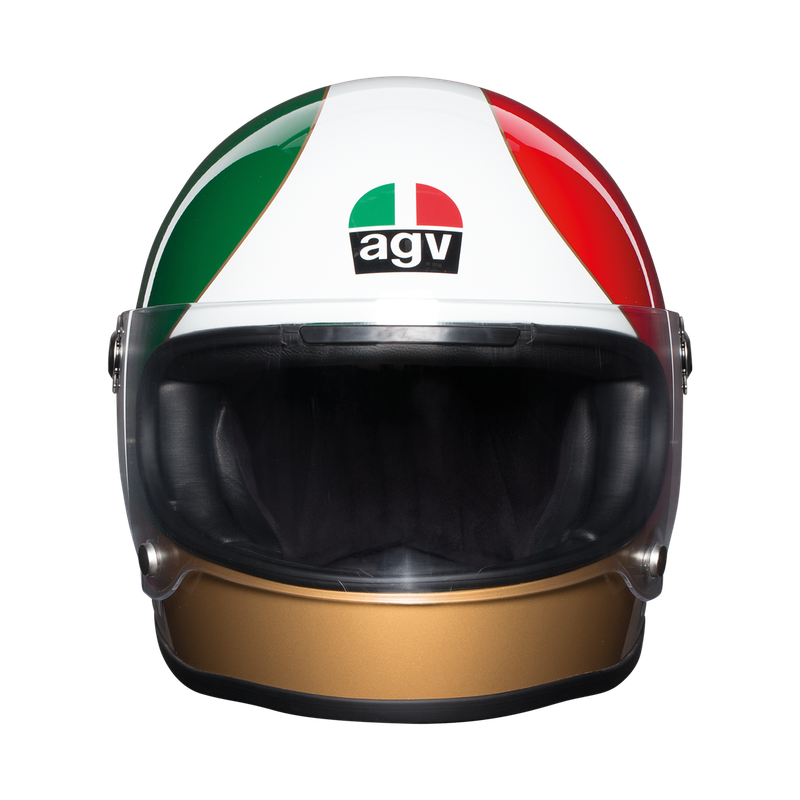 x3000 soul in an excellent contemporary helmet
It is made from fiberglass, just like back in the day when AGV was the first to use this material in helmets. The shell is available in 3 sizes, offering optimal compactness in every size, and the weight is kept down to just 1,290 grams (European version, smallest size).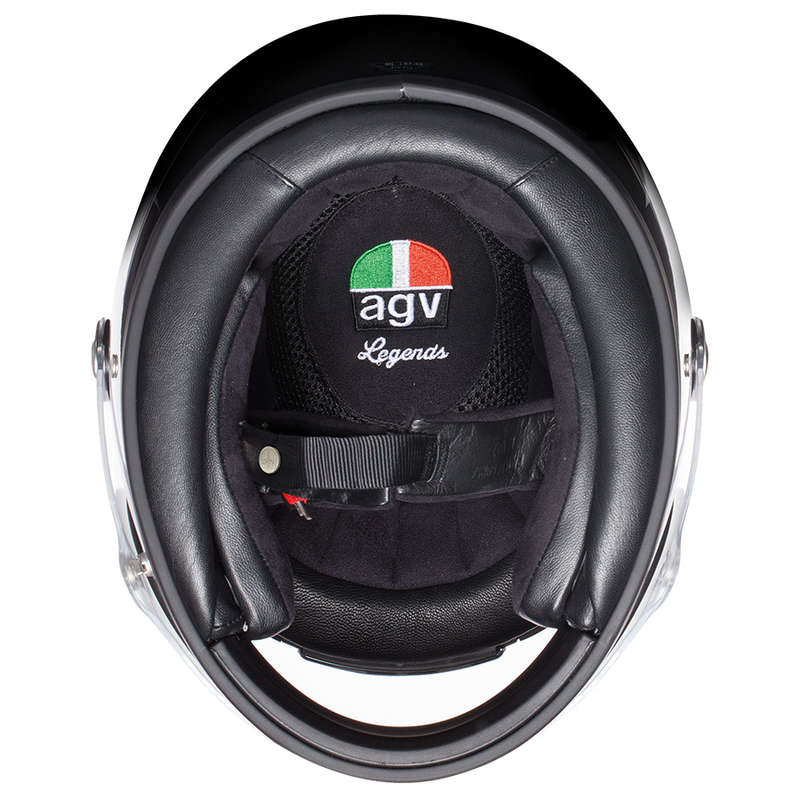 PREMIUM INTERIOR
The high-quality leather and fabric interior provides increased comfort. The comfortable, breathable padding is removable and washable.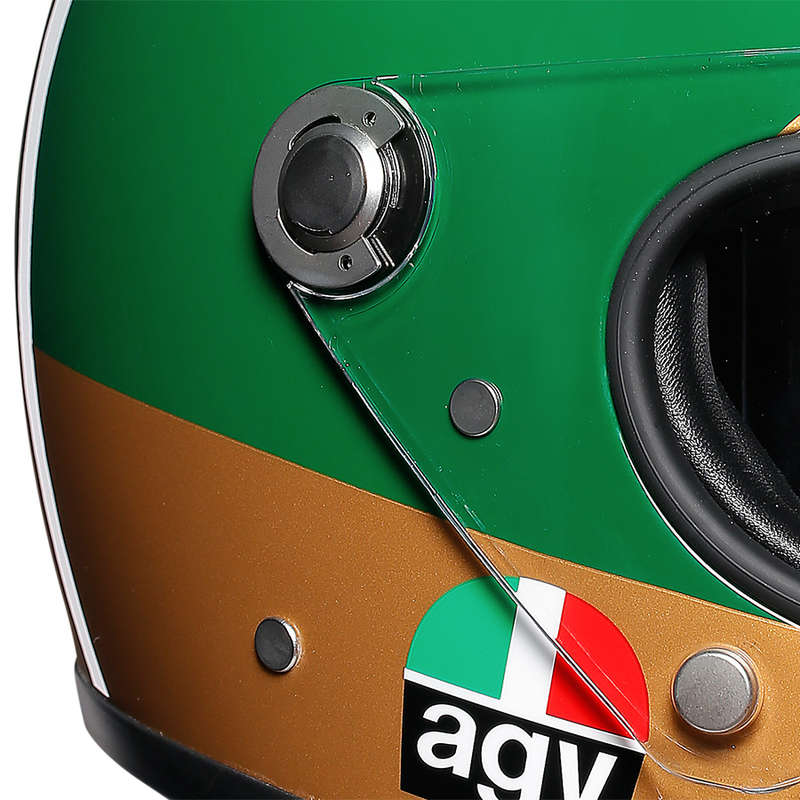 AN AMAZING RIDING EXPERIENCE
The molded visor is perfectly airtight and watertight despite its vintage look, with a metal opening mechanism that ensures firm and precise movement. The dual-button fastening can be opened with the left hand alone.