Une modularité totale aussi bien pour le tourisme que sur les chemins de terre
Légèreté, confort et adaptabilité atteignent le plus haut niveau de technologie avec le AGV AX9.
Son excellente modularité permet d'obtenir 4 types de configuration en démontant tout simplement la visière supérieure remaniée et l'écran ultra panoramique.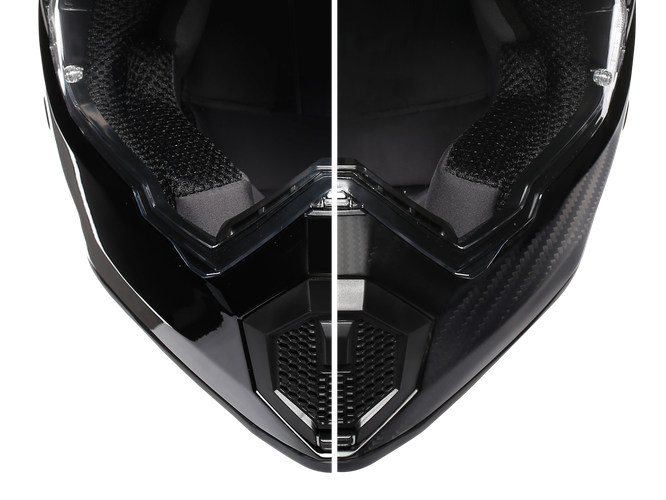 1. Calotte en
carbone-fibre-aramidique-fibre de verre
poids: 1.445 g
2. Calotte en
fibre Composite de Carbone
poids: 1.365 g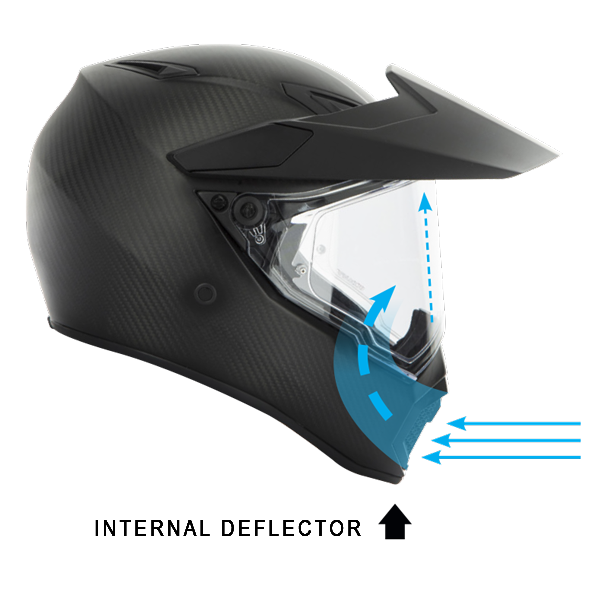 ENTRÉE D'AIR RÉGLABLE
L'aérodynamique et la ventilation franchissent de nouvelles frontières grâce aux nouveaux extracteurs et à la mentonnière réglable pouvant orienter les flux d'air internes là où le souhaite le motard.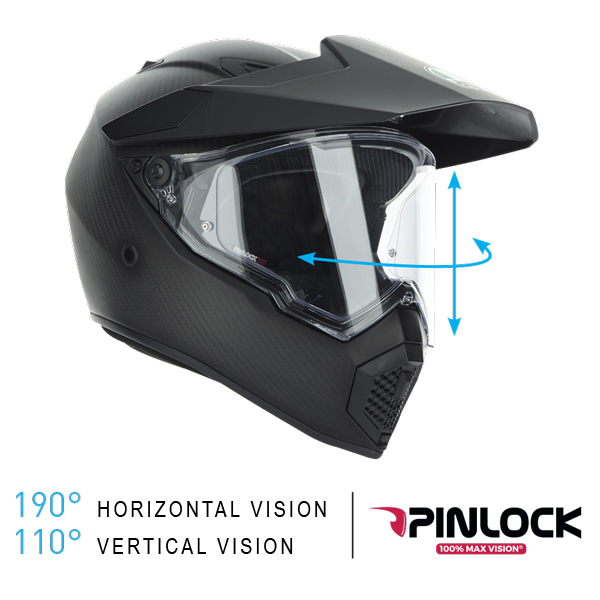 ULTRAVISION
See more through a panoramic visor with 190° peripheral and 110° vertical vision. Ride confident with a anti-scratch visor with 100% Max Vision Pinlock® anti-fog technology.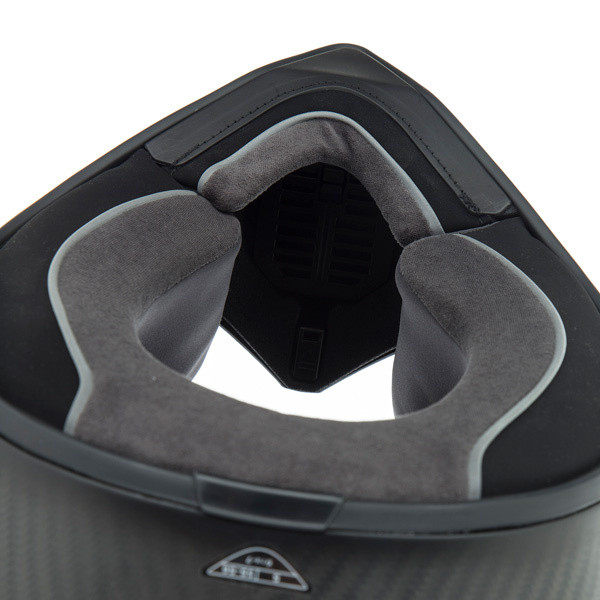 CONFORT TOURISME OPTIMAL
La construction légère de la calotte en carbone+fibre aramidique+fibre de verre garantit à l'AGV les standards de sécurité les plus élevés. Les intérieurs haut de gamme, quant à eux, sont résistants à l'eau et extrêmement confortables.