A celebration of Yamaha Racing, the unique style of Valentino: The Doctor wore these colors at the 2005 United States Grand Prix, his first time on the legendary Laguna Seca track, which coincided with the 50th anniversary celebrations for the Japanese manufacturer's entry to the world of racing.

The iconic Soleluna (sun and moon), in a special new version, sit on a yellow and black background inspired by the mythical American Yamaha of the 1970s and 1980s, as brought to the fore by Kenny Roberts. Next to them is the number 46, worn by world champion Vale, who that year reclaimed his title, making it his seventh world victory.

Colors never worn since and never before reproduced on a production helmet, on the most advanced helmet in the world, the PISTA GP RR. Produced as a limited edition of just 2,005.

Shop Now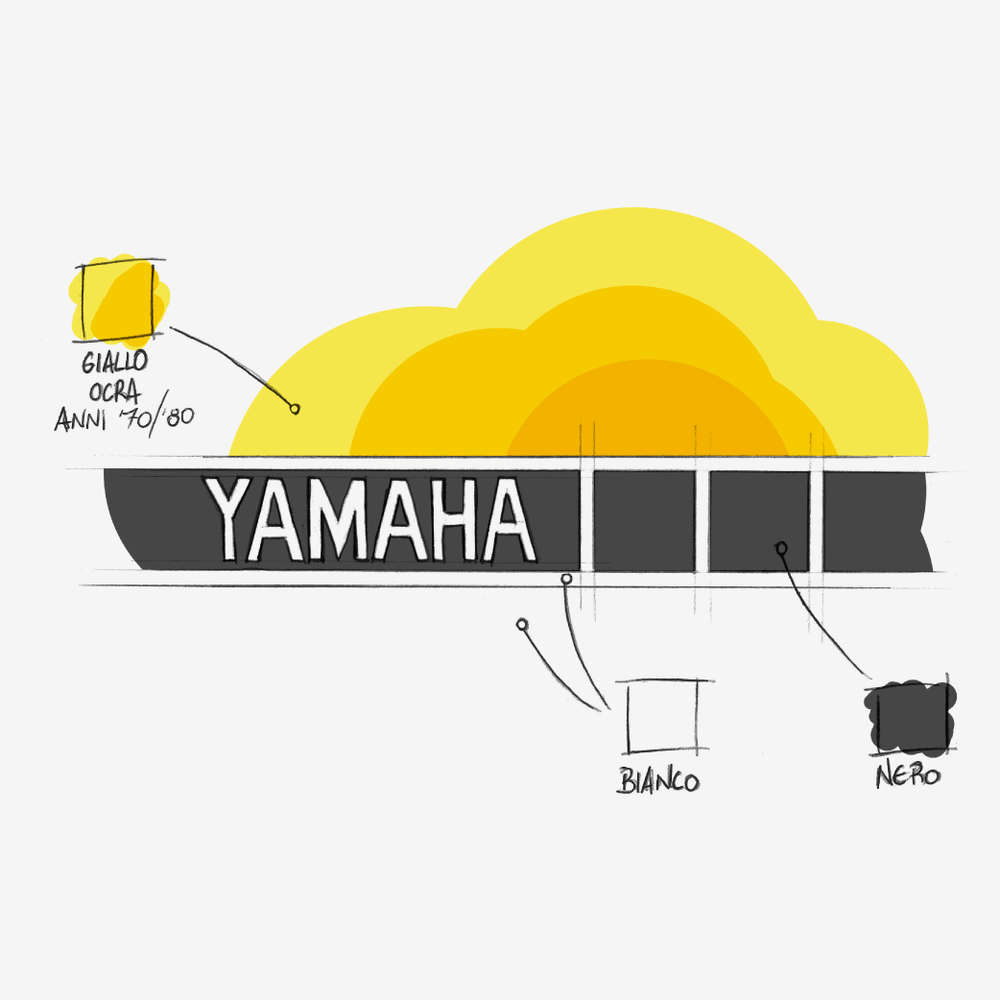 American Racing
Kenny Roberts rode this iconic livery to victory. It celebrates Yamaha's 50 years in the world of motorcycle racing.
Shop Now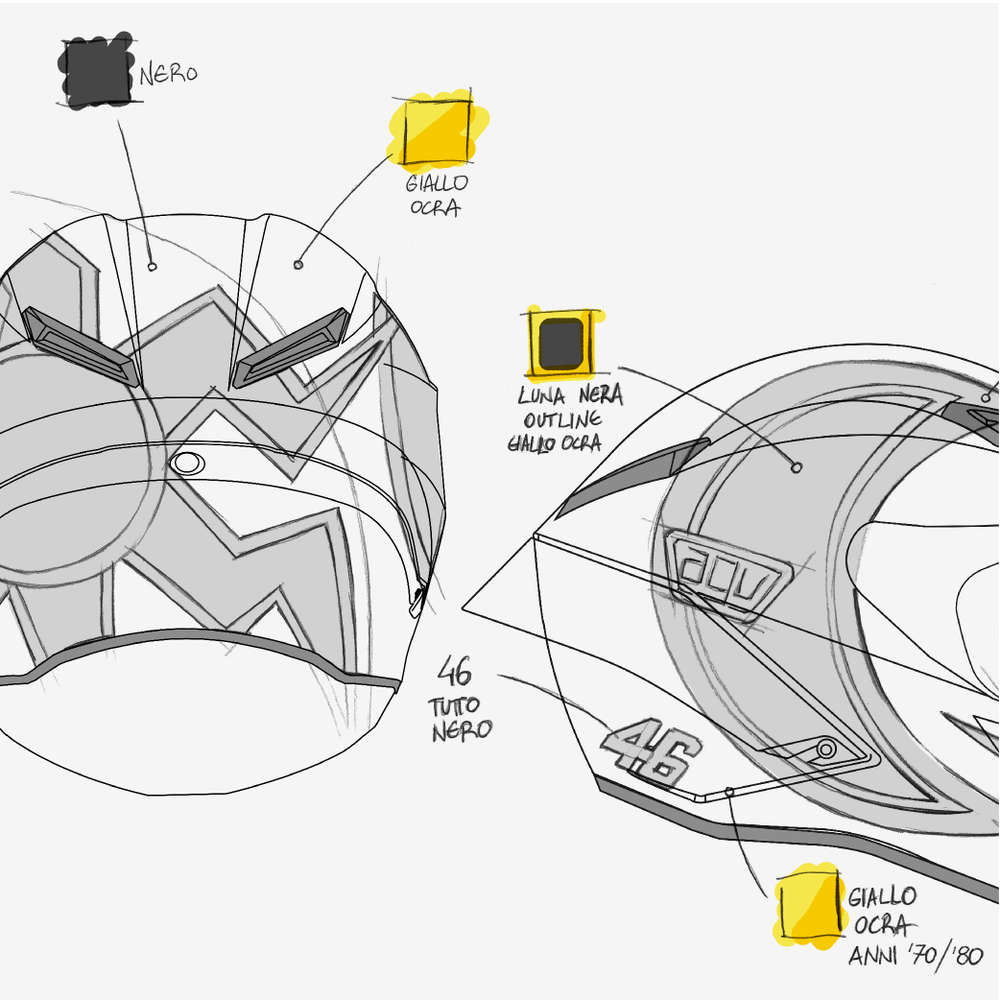 Always Soleluna
Unmistakable and distinctive, this time yellow-black and asymmetrical, it's a tribute to the legendary colors of the American Yamahas of the 1970s and 1980s.
Shop Now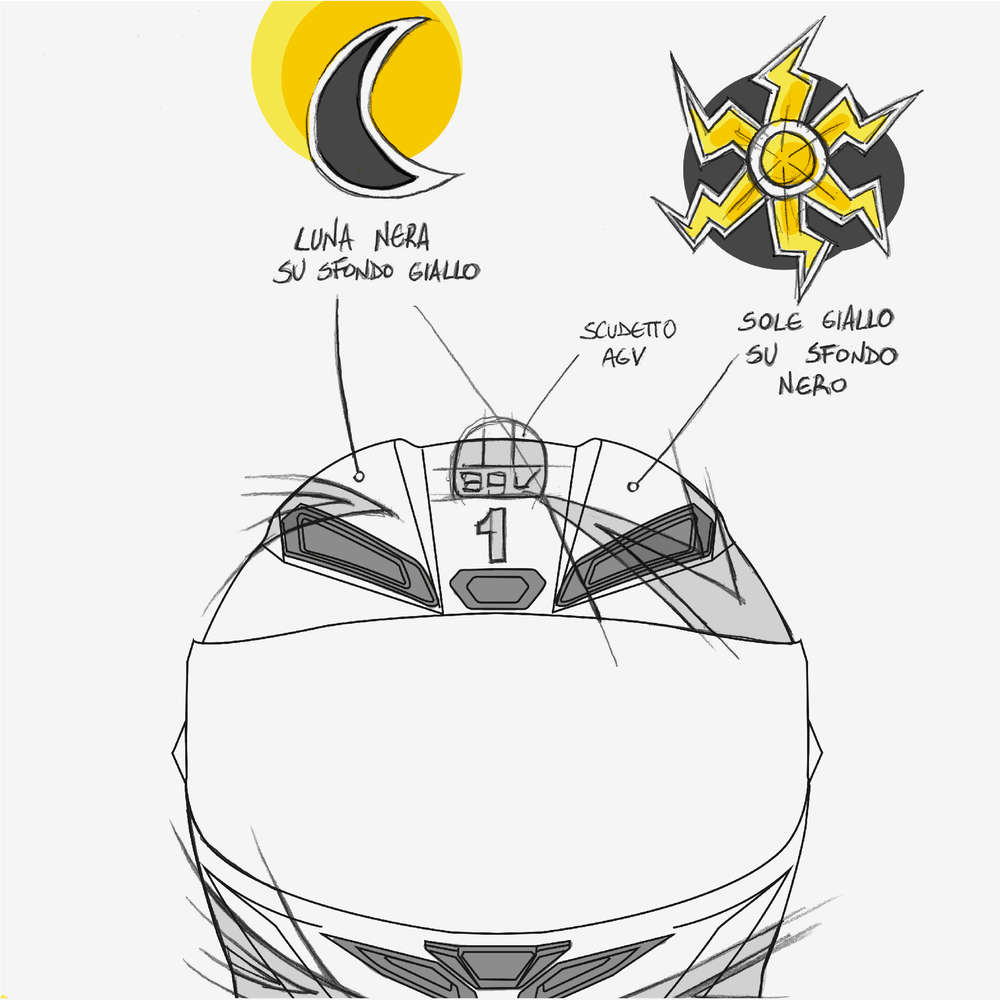 46 is number 1
The iconic Valentino Rossi number that's already a legend, together with number of the 2004 MotoGP™ World Champion.
Shop Now