X101 MULTI E2205 - DAKAR 87 RED/BLUE
Price reduced from

€ 404,95

to
-50%
€ 202,47
X101 MULTI E2205 - DAKAR 87 RED/BLUE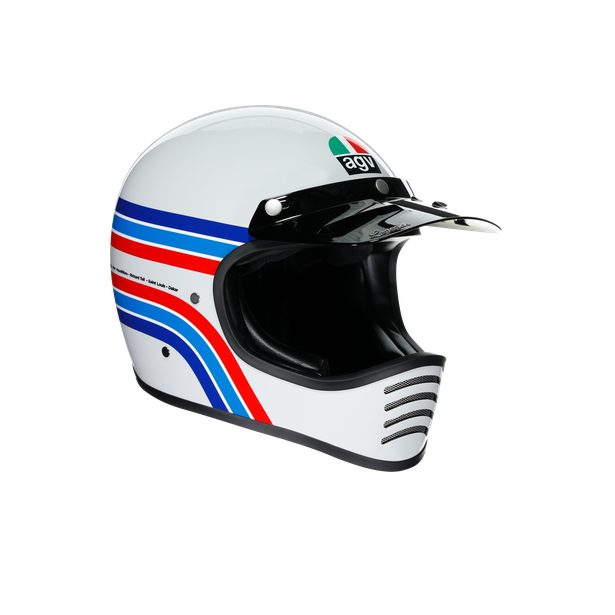 - 50%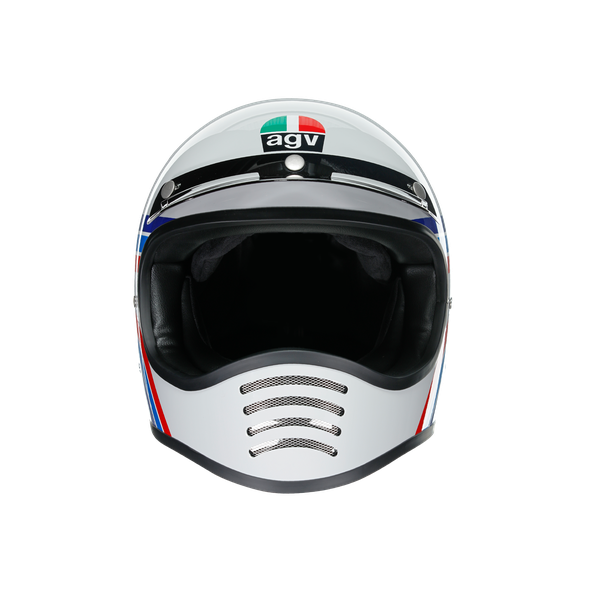 - 50%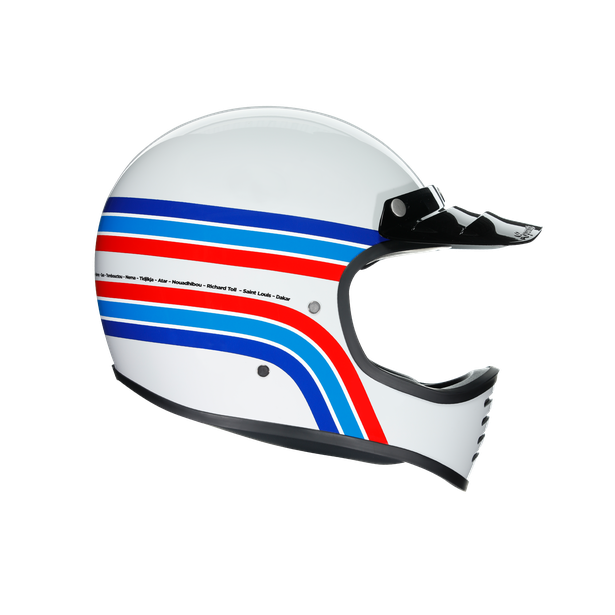 - 50%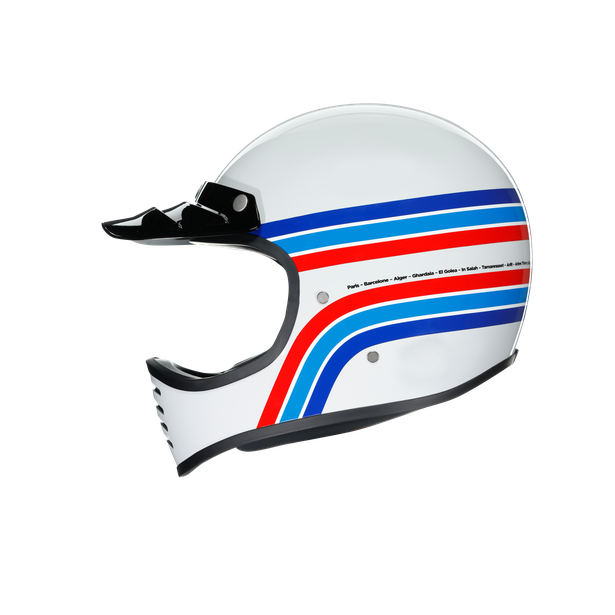 - 50%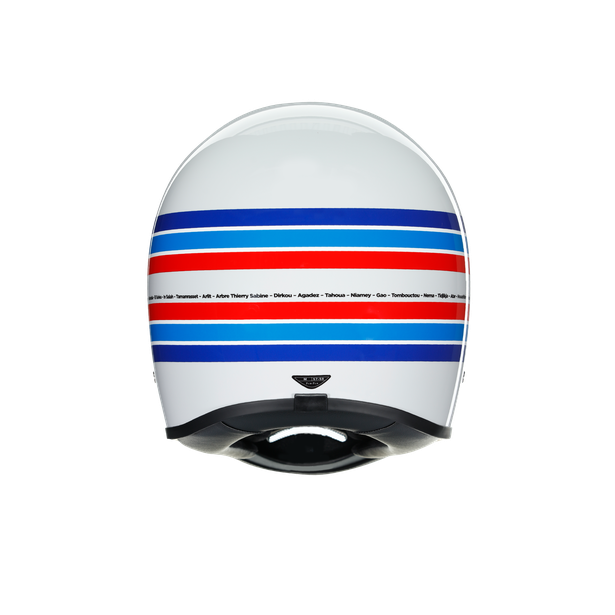 - 50%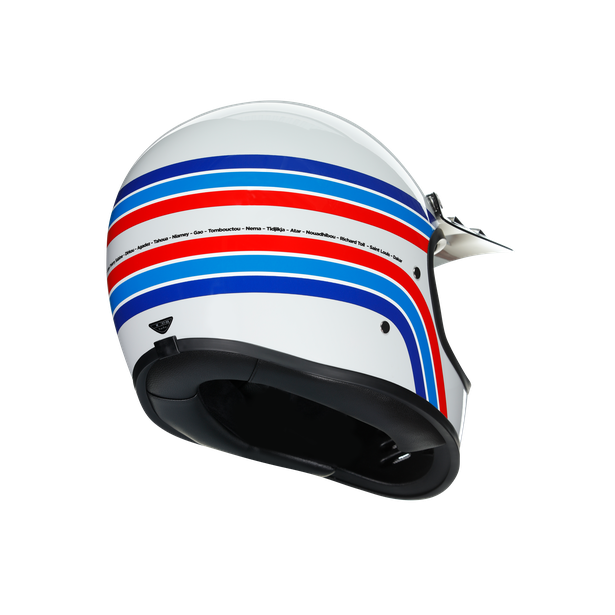 - 50%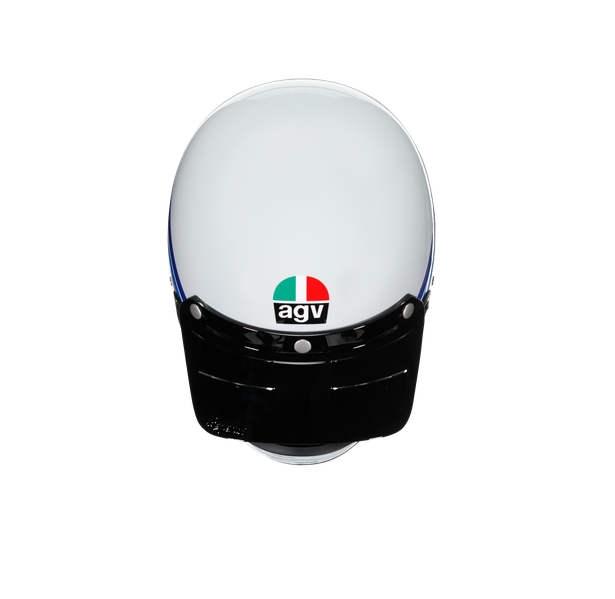 - 50%
Price reduced from

€ 404,95

to
-50%
€ 202,47
Full-face helmet inspired by the historic models used in the Dakar rallies of the 1970s and 1980s, with leather interior and removable peak.
Read more
BACK
Inspired by the legendary African Dakars. Designed for the fresh challenges of today.
AGV X101 is the direct descendant of the AGVs that took adventurous drivers through the toughest off-road competitions from Paris to Dakar in the 1970s and 1980s. Its style is unmistakable and legendary, with modern materials and comforts to meet every day's challenges.
The sunshade peak, originally created to shelter the driver from the scorching sun of sandy deserts, is removable and customizable. The metal grille on the chinguard is designed to provide great ventilation and block out dust and debris. The interior is removable and washable, made of soft and resistant eco-leather and suede, and enriched by an embroidered AGV logo.
Feel the spirit of the Dakars as you drive down your local streets every day.
BACK
CREATE THE PERFECT OUTFIT FOR YOU
Choose carefully designed clothes and accessories that will complete your look.